The Hall offers modern, purpose-built facilities with free parking. The Hall is available for hire for a wide range of community events, private functions and training seminars. We offer a large sports hall, a smaller hall and a committee room, a large kitchen and ample parking. In addition there are 4 sports changing rooms. We have free WiFi: access details on the noticeboard. If you live in or near Sturminster Marshall, visit the Regular Activities page to find contact details for all regular bookings. The Hall is the venue for Parish Council meetings and is grateful for their financial support - usually meetings are on the 1st Thursday of each month except August. Click to vist www.sturminstermarshall.co.uk/ParishCouncil/
Hall News and What's On - Public Events:
For regular updates, Visit us and Like us on FaceBook :Our FaceBook page
Neighbourhood Plan MeetingFollowing the high level of interest in carrying out a Neighbourhood Plan, the next meeting will be held on the 28th November at 7:30pm in the Lounge. Cllr John Baker from Buckland Newton Parish Council will be coming to talk about their experiences in producing a Plan.
For more details please contact the Parish Clerk at sturminstermarshall@dorset-aptc.gov.uk
Artsreach: following the excellent Jamie Smith's Mabon, we can look foward to world class jazz from Alec Dankworth on 10 March 2019. Unfortunately Bec Appelby cannot bring her show "Darke Women" but we are following up something else for the new year - watch this space.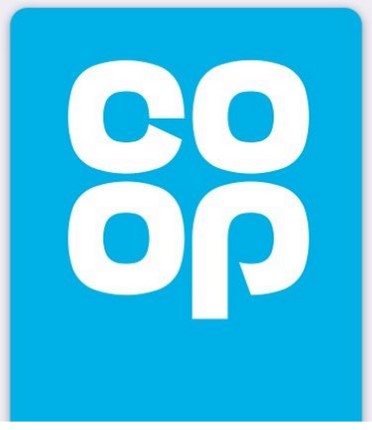 Support from your local CoOp will help pay for replacement of the partition soon.The Hall has been chosen for the Co-op Local Community Fund. The funding runs to 27 October 2018. If you are a member, please go on-line to https://membership.coop.co.uk/causes/12051 and select Sturminster Marshall Memorial Hall as the local cause to support. Every time you shop at the Co-op, the Hall will benefit. 1% of all money spent at the Co-op on selected own-brand products and services goes to the Co-op Local Community Fund. This has been a significant money-spinner for the Hall. The more we shop at the Co-op, the more the Hall benefits and Co-op has also given us an equal share of the money they raise from sales of carrier bags. Many thanks to the CoOp and all who have supported the Hall through purchases at the local store. If you are not a member of the CoOp yet, please apply at https://www.coop.co.uk/membership to earn cash back for yourself and the Hall, thank you.
Yoga - - classes are on Tuesdays at 10:00 am, contact details - Suzanne Bright , 01202 603555, 07788437471 or suzanne.bright@icloud.com
Slimming World: Mondays 7:30pm - contact Carla Rham on 07971038951 or carla.rham@yahoo.co.uk
Play & Learn for 0-5 year olds and parents/carers – every Wednesday 9.45-11.15, run by East Dorset Children's Centre, contact 01202 840790 , EastDorset.CC@actionforchildren.org.uk or just turn up. Click for more details
Pilates Classes: Wednesday evenings 7:30 pm - 8:30pm in the Second Hall. Contact Diana McGrail on 07940 821351 or email diana.mcgrail@yahoo.co.uk, www.pilatesphysique.co.uk.