We are now taking bookings again. Since 19 July we no longer require compliance with our Covid Additional Conditions ( Our own COVID-19 Additional Conditions of Hire for all Hirers) but we ask that hirers read them as guidance and bear in mind the needs of their most vulnerable participants. Masks and sanitiser and instructions are still available inside the main door. Organisers of regular activities are being contacted by our Bookings Clerk to see when they wish to resume in a safe and responsible way. If you are a member of one of those community groups please contact the organiser for more information.
The Hall offers modern, purpose-built facilities with free parking. The Hall is available for hire for a wide range of community events, private functions and training seminars. We offer a large sports hall, a smaller hall and a committee room, a large kitchen and ample parking. In addition there are 4 sports changing rooms. We have free WiFi: access details on the noticeboard.
The Hall is the venue for Parish Council meetings and is grateful for their financial support - usually meetings are on the 1st Thursday of each month except August and are now held in public again. Click to vist http://www.sturminstermarshall-pc.gov.uk/
Hall News and What's On - Public Events:
Artsreach Events this Autumn: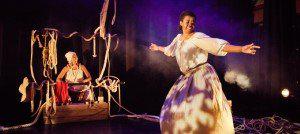 Kuumba Nia Arts present "Sold"
on Saturday 27th November at 8pm - "an intoxicating mix of song, live drumming, dance and the West African tradition of 'griot' storytelling". Please note there will be no interval so if you want to socialise with refreshments please arrive early.
To read their sensational reviews click here. To book tickets go to https://artsreach.co.uk/whats-on/calendar or call Andrea Kaciniel 07903 057427
Join Our Mailing List: Keep in touch with mailings of public events and news from the Hall Committee. By joining you consent to your email address being stored and used to send you emails. The data will not be used for any other purpose and will be stored in accordance with GDPR rules. Click to send an email to join
For regular updates, Visit us and Like us on FaceBook :Our FaceBook page