Hall News and What's On - Public Events:
For regular updates, Visit us and Like us on FaceBook :Our FaceBook page
Defibrilator Training: This life-saving equipment has now been installed, training is being arranged for 10am on Saturday 28 April - all are welcome, particularly organisers of sports and other events at the Hall.
Parish Litter Pick: Saturday 21 April meeting at the Memorial Hall at 2pm. We will be litter -picking the streets, open spaces and grass verges in the village. Equipment - litter pickers, bags - will be provided. Please bring along high visibility clothing and protective gloves if you have them. All Volunteers welcome! Refreshments will be available at the Memorial Hall. For further details please phone the Parish Clerk on 07469780548
Jamie Smith's Mabon - Friday 28th September: Make a date for this Celtic folk band - see http://jamiesmithsmabon.com/about/. Ticket details: Standard Ticket £10, Under 18s £6, Family ticket £26, Telephone booking: Andrea Kaciniel 07903 057427 or you can now book online: click here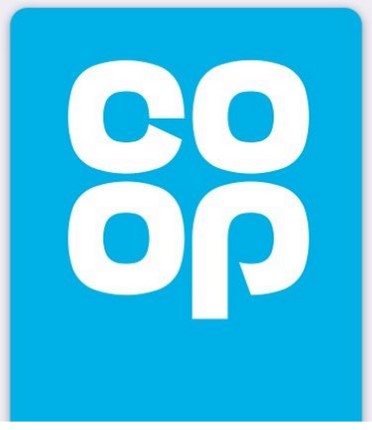 Great News - Support from your local CoOp The Hall has been chosen for the Co-op Local Community Fund. The funding runs 27 October 2018. If you are a member, please go on-line to https://membership.coop.co.uk/causes/12051 and select Sturminster Marshall Memorial Hall as the local cause to support. Every time you shop at the Co-op, the Hall will benefit. 1% of all money spent at the Co-op on selected own-brand products and services goes to the Co-op Local Community Fund. This should be a significant money-spinner for the Hall. The more we shop at the Co-op, the more the Hall benefits and Co-op will also give us an equal share of the money they raise from sales of carrier bags.
If you are not a member of the CoOp yet, please apply at https://www.coop.co.uk/membership to earn cash back for yourself and the Hall, thank you.
Yoga - - classes are on Tuesdays at 10:00 am, contact details - Suzanne Bright , 01202 603555, 07788437471 or suzanne.bright@icloud.com
Boutique in a Bus will be coming to Sturminster Marshall every month. It's the first and only mobile boutique fully and professionally fitted out, in a bus! Bringing women's fashion to rural communities saving everyone time and money, saving fuel and car parking costs being just one of the many benefits. The clothes are all Italian and under £50.00!
Slimming World: Mondays 7:30pm - contact Carla Rham on 07971038951 or carla.rham@yahoo.co.uk
Play & Learn for 0-5 year olds and parents/carers – every Wednesday 9.45-11.15, run by East Dorset Children's Centre, contact 01202 840790 , EastDorset.CC@actionforchildren.org.uk or just turn up. Click for more details
Pilates Classes: Wednesday evenings at 7 pm and then at 8pm in the Second Hall. Contact Diana McGrail on 07940 821351 or email diana.mcgrail@yahoo.co.uk, www.pilatesphysique.co.uk.